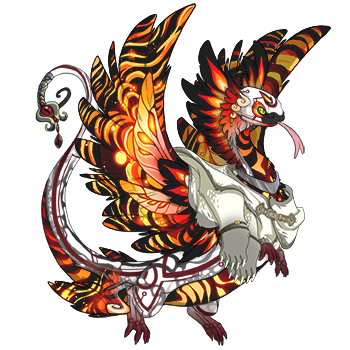 Today should've been an exciting day for me. Should've been one that I remembered through the ages. With my fellow clanmates cheering so loudly, I should've been smiling deep inside with my face barely resisting a growing smile.
My outward appearance was extremely joyful, but inside I was disappointed.
I knew I was good at getting people to agree with me, even if I didn't like everyone I played nice with, but a diplomat wasn't what I had foreseen in my future. I had wished to become a Yun-Harla and work under
Vergere
.
I thought that with my closeness to Vergere I would have a clear shot at becoming a Yun-Harla. Unlike many of my friendships, I did not stay close to her for any benefit for myself. Which was a strange thing for me to do, even in my younger years.
I believed everyone had a purpose and I was there to control the strings. Not because I should, but because I was the only one who truly understood how the world worked. Even
Seitou
was not fit to lead his own clan, but I honor those in positions of power merely because my own life would be harder for me if I didn't.
Except for Vergere. I truly admire her. I tried to train myself, as best I could, to follow everything she taught. I enjoyed that she didn't think of
the Shade
as a mere monster. No, it was something much more. Maybe something to be worshiped, even?
I stayed with Vergere merely to hear her voice, at times, and gaining power from her was only secondary. An odd feeling for me to have.
Was it love?
That's a question I could decide later as now Seitou was nearly complete giving his speech about how I was the newest diplomat. I held back a sneer as he stumbled around as he was still getting used to his new
Wildclaw
form.
I would accept my new duties as a diplomat, for now. But in the future I would seek to become a Yun-Harla, the department I should be in. That I was destined to be in.
Vornz's Journal's Table of Contents
If you liked this journal entry, I have a Writing Shop on Flight Rising where I'll write bios and fanfictions of your dragons. I will also write journals entries like this one for you.